Lakers to Trade Jahlil Okafor for Demarcus Cousins?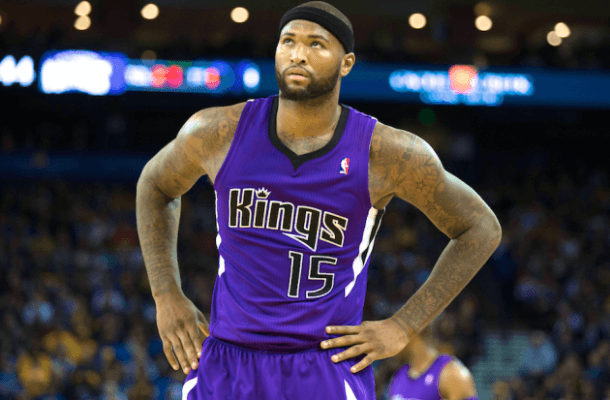 File this as the "Lakers are back" rumor for today. In the past week we've seen impossible scenarios involving Jimmy Butler, Dwayne Wade, and now Kings center Demarcus Cousins.
The rumored trade between the Lakers and Kings is a three-way trade scenario in which the Orlando Magic join in the fun of helping the Lakers return to relevancy for no apparent reason! If you cannot tell, this is sarcasm. Crazier things have happened in the NBA so lets not completely write this possibility off as multiple outlets are reporting it.
Here is how the trade breaks down:
Still in talks but initially sounds like Kings get 5 pick, Vucevic, & other picks, Magic get 2nd pick & take Okafor, Lakers get Cousins & 6.

— Probasketballdraft (@Probballdraft) June 22, 2015
Trading for Demarcus Cousins gives the Lakers a veteran to pair with Julius Randle and a guaranteed star player after Kobe retires. There is always the possibility the Lakers pull a Celtics and not only trade this pick, but Randle as well to create a big three with Kobe and make one more run.
The good part is that we only have to wait a few days to see if this trade is real. The NBA draft is this Thursday!