Lavar Ball's NFL Rookie Card Emerges and SURPRISE…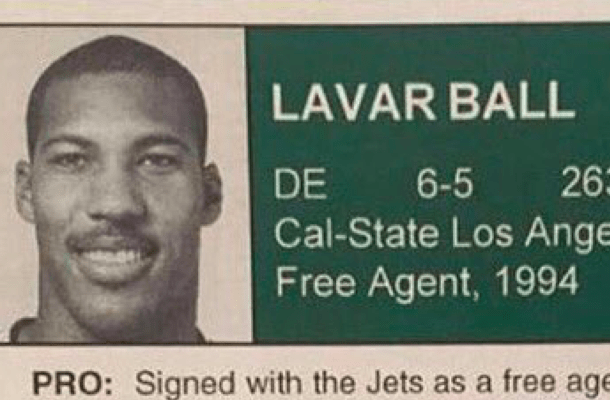 Lavar Ball's NFL rookie card has emerged. The truth is finally out there and it isn't as crazy as you think: Lavar was actually a really good college basketball player. At one time in his career Lavar averaged a double-double with over 20 ppg albeit on a lower level.
Lavar still only scored 2.2 ppg at DI Washington State but hey, that's water under the bridge. His Airness still needs to see the BIG BALLER on that court.
In my best Jay Z voice, "MJ doesn't want it with Lavar, nooooooooo!"
Lavar Ball's rookie card below: