BIG BALLER Lavar Ball Debates Stephen A. Smith [Video]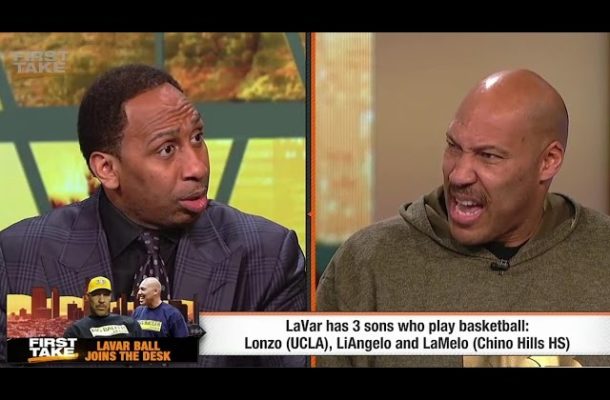 The time has come. The GOAT, Lavar Ball has finally come down from the basketball heavens to bless the ESPN First Take studio with his presence.
Stephen A. was ready with a few tough questions in the tank but BIG BALLER never backs down from anyone. Many have tried but none have defeated the BIG BALLER.
Video below: