Group of White Athletes Committed a #BLMKidnapping In 2016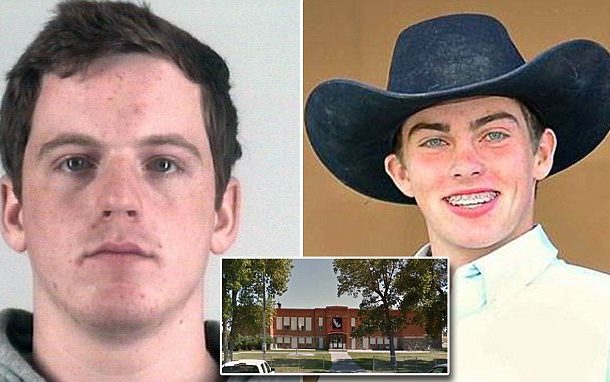 Yesterday on twitter a horrific story trended over the assault of a mentally disabled man in Chicago. There was a Facebook video that depicted a horrible scene of teens jumping the other man and calling him names. After the story hit twitter all of sudden the criminals, who happen to be black, were instantly labeled as #BlackLivesMatter advocates.
Wait, what? Yes. Simply because the criminals were black all of the racists on twitter decided it was the right time to stir the propaganda machine and label them as #BLMKidnappers as if all black people are in on some secret plan to assault whites across the country.
But what if I told you there was the EXACT SAME incident already in the media with the races reversed and NO ONE called them #AllLivesMatterKiddnappers?
In 2016 A group of white men did the same thing to a disabled black boy and didn't even serve time in prison:

A tiny Idaho town is in turmoil following shocking allegations of racism and a brutal rape ripping apart what many consider the heart of the community: its high school football team.

Three white football players in Dietrich hurled racist epithets for months at their black, mentally disabled teammate, a civil lawsuit filed earlier this month claims. The harassment then turned physical, escalating to the point where the three kicked a coat hanger up the teen's rectum after pretending to offer him a hug last October, it says.

SOURCE: Idaho High School Football Players Accused of Raping Disabled Teammate: Lawsuit
John Howard pleaded guilty to a felony in this incident:
John R.K. Howard, 19, of Keller, Texas, pleaded guilty to a felony count of injury to a child and will be sentenced to two to three years of probation and up to 300 hours of community serve, according to the Idaho Statesman.
Of course, not a peep from the #MAGA anti-black anything crowd. See what this backlash about the Chicago incident really about?
#FACTSONLY