Donald Trump Elects WWE's Linda McMahon for Cabinet
Updated: December 7, 2016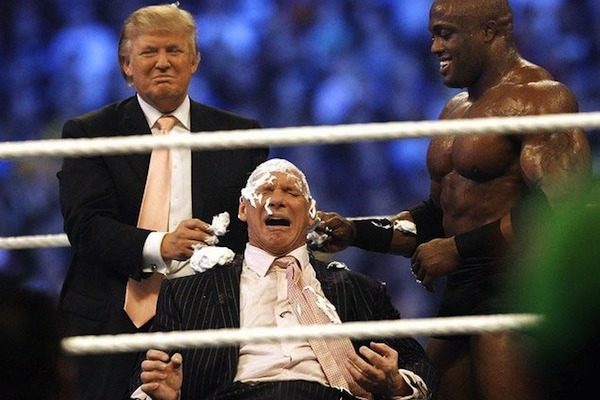 This is why it matters who is elected as the President of the United States. Just in case you forgot.
It is true that a President alone cannot do much outside of executive orders without Congress, but guess what? He (or she) gets to pick the cabinet which runs the country at the national level.
Donald Trump has selected WWE's Linda McMahon as the head of the SBA:
McMahon has long been floated as a potential administration appointee due to her ties to GOP causes and Trump personally, as well as the president-elect's history of appearances at WWE pro wrestling events.
Trump lauded McMahon in a statement announcing the decision, praising her as "one of the country's top female executives" who helped the WWE become a "global enterprise."

"Our small businesses are the largest source of job creation in our country," McMahon added in a statement.

"I am honored to join the incredibly impressive economic team that President-elect Trump has assembled to ensure that we promote our country's small businesses and help them grow and thrive."

McMahon, who lives in Connecticut, is a veteran of the state's board of education. She also ran for Senate as a Republican in the state twice, losing to Sen. Richard Blumenthal (D) in 2010 and Sen. Chris Murphy (D) in 2012.

-TheHill.com
This should be no secret to wrestling fans that Trump is WELL LIKED by WWE as he is a member of the Hall of Fame. Ever wonder why New Day never uttered a word about Trump or Hilary during the campaign trail? It is clear because all hands were off Trump in WWE. The McMahons supported Trump when he had his hand in television (see: WWE's 'Battle of the Billionaires') and now the McMahons are in government.
I repeat: A MCMAHON IS IN UNITED STATES GOVERNMENT.
I don't know whether to laugh or cry. I think a Lupe Fiasco song describes my feeling on the Trump Presidency best: