Rob Lowe and Kate Upton Tell Black NFL Players How to Protest
Updated: September 11, 2016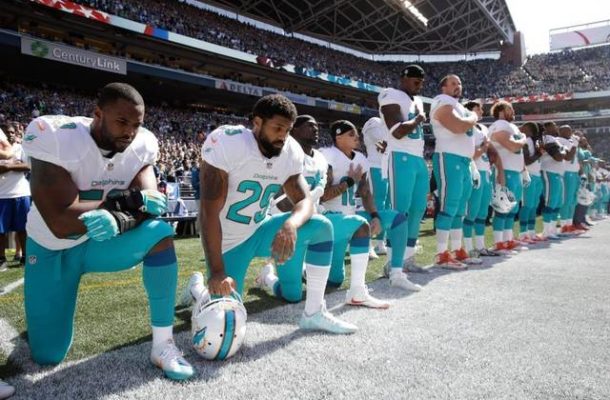 Why is it that in America, black people seem to offend certain people SO MUCH when they exercise their freedom of speech?
The same way you wouldn't walk up to a Muslim woman in a burka and tell her how to dress, you should NOT be telling black people how to protest. Especially if you are a white celebrity with millions of dollars and the freedom to do whatever you want. One can only imagine more and more of them will be showing their colors as the protests grow.
Here is a simple piece of advice: if you don't like it, turn your head.
The same way I didn't watch the Seahawks do their pandering, you don't have to watch brothers kneel. Turn the channel for 120 seconds. Plain and simple.
Here are the tweets of Kate Upton and Rob Lowe telling black NFLers how to protest:
Dear @NFL Any player wants to boycott the anthem on 9/11 should be asked to remain in the locker room until kick off. It's not their moment.

— Rob Lowe (@RobLowe) September 11, 2016
This is unacceptable. You should be proud to be an American. Especially on 9/11 when we should support each other. https://t.co/qFozwaH9Bu

— Kate Upton (@KateUpton) September 11, 2016
Protest&speak ur mind whenever u want but during the 120secs you should support the people who protect our freedom. https://t.co/qFozwaH9Bu

— Kate Upton (@KateUpton) September 11, 2016
In my opinion, the national anthem is a symbolic song about our country. It represents honoring… https://t.co/lFvg2Nfk0r

— Kate Upton (@KateUpton) September 11, 2016