New York Police Rally in Support of COLIN KAEPERNICK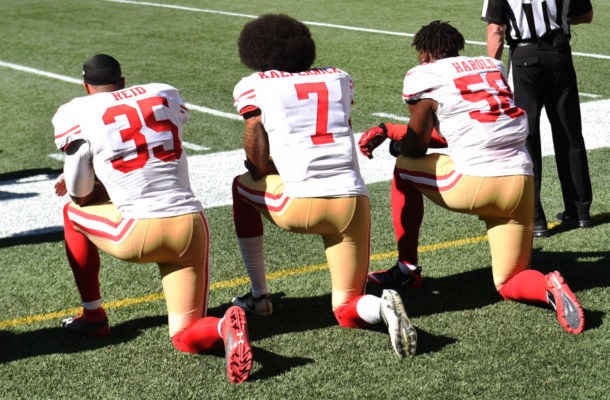 Will the NFL hire Colin Kaepernick? I'm going to go with no for 2017, but there is definitely one New York City team that surely could use his services.
The Jets have no QB, Hackenberg is getting benched at practice for breaking huddles incorrectly, and the alternative is… Josh McCown. The great Josh McCown that for some odd reason has played for 10 DIFFERENT TEAMS and those teams have a losing record with him just being on the roster. I'm going to hold the obvious point there for another day.
Here are New York's finest risking their careers and reputation against racists to support Kaepernick, again, a man who did nothing but engage in a silent non-violent protest.
It's obvious at this point that if you hurt middle America's feelings you are a villain no matter what. I would be more mad at Josh McCown still stealing NFL money over Kaepernick kneeling but I don't get to decide who gets attacked in this media….
Video below:
Members of #nyc law enforcement joined @JumaaneWilliams in #Brooklyn today to send this message about @Kaepernick7. Take a listen. pic.twitter.com/TISZomWexv

— Spectrum News NY1 (@NY1) August 19, 2017