Trent Richardson's Family Scammed 11 Netflix Accounts?!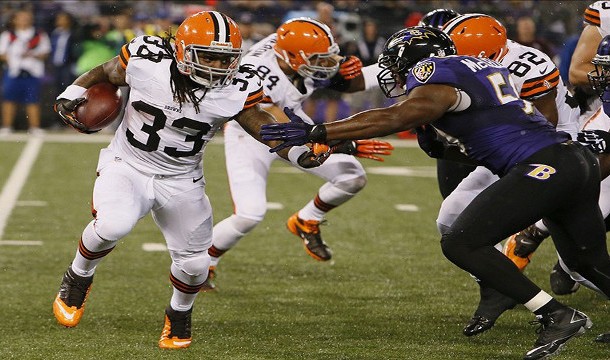 Trent Richardson has been classified as a bust by NFL standards, but in the game of life he won. Richardson was the highest picked running back of the modern era and pocketed millions of dollars in salary before being traded by the Cleveland Browns to the Colts and then ultimately released.
I have no idea how things like this happen, but apparently Richardson's family ran wild with his finances. One telling part of the Shutdown Corner story was that Trent's family was able to open 11 Netflix accounts in his name!
The former No. 3 overall pick of the Cleveland Browns in 2012 told ESPN's Shelley Smith on "E:60" that his family and friends spent $1.6 million of his money in a period between January 2015 and October in 2015.

During that time, Richardson was cut by the Indianapolis Colts and later by theOakland Raiders. He discovered that people were using his name to open accounts with Netflix (11 of them) and Hulu (eight) and even order bottle service by dropping his name at clubs, even though Richardson doesn't drink.

"I finally just looked at my bank statement, and I was just like, 'Where did this come from? Where did that come from?'" Richardson said. "And my guy was sitting there telling me, 'Man, we was telling you.' I know he was telling me, but that's just like telling a kid to stop running in the hall. They're going to still do it when you turn your back or you leave.

"It's just one of them moments to where I was just blinded by my heart, by loving everybody and thinking that everyone was for me. I know they love me. I know they do care. But at the time, they took advantage of it."
How did they get up to 11 accounts?!