Browns Trade Trent Richardson to Colts For 2014 1st Round Pick
Updated: September 18, 2013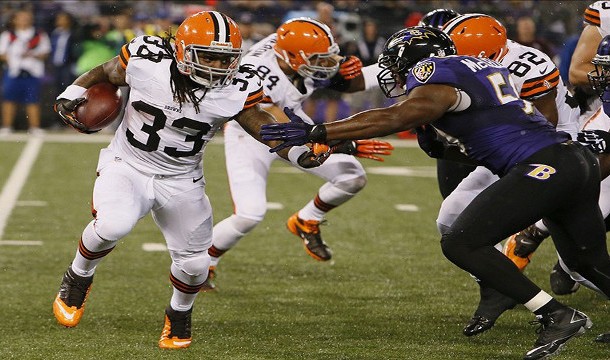 It looks like the Browns are over Trent Richardson's injuries. Just one year after taking him with their first round pick, the Browns have traded Trent Richardson to the Indianapolis Colts for a first round selection.
Filed to ESPN: Browns RB Trent Richardson to Indy for Colts' first-round pick.
The Browns now have double picks in rounds 1, 3, and 4 in the 2014 NFL Draft.
Looks like they are gearing up to trade up if necessary. But for who?