Browns GM Who Traded Trent Richardson Called Him a Top 5 Running Back During 2012 Draft
Updated: September 20, 2013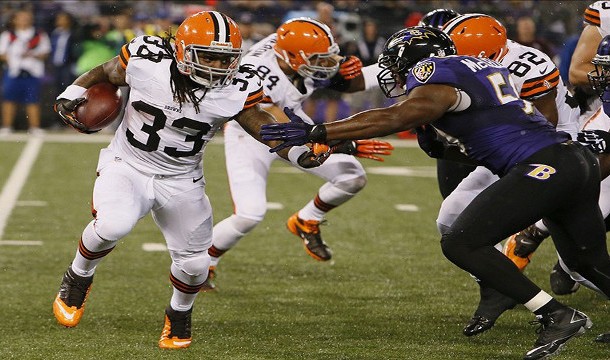 Current Browns General Manager Mike Lomardi worked for NFL Network during the 2012 NFL Draft. He was one of the many, many, many, draft pundits who created the Trent Richardson "best back on planet earth" verbiage:
"I believe the safest pick in the draft — beyond Andrew Luck and Robert Griffin III — is Alabama running back Trent Richardson. He's a blue-chip player and has all the skills to quickly establish himself as a top-five player at his position. Forget the nonsense about not taking backs early — everyone would love the chance to get this guy."
In less than 3 games of seeing Trent up close, Lomardi has decided to bail on him.
This is why you have to take ANY draft pundit's opinion as simply that, opinion. We are all wrong at times.