Get to Know Your Prospects: Christian McCaffrey RB Stanford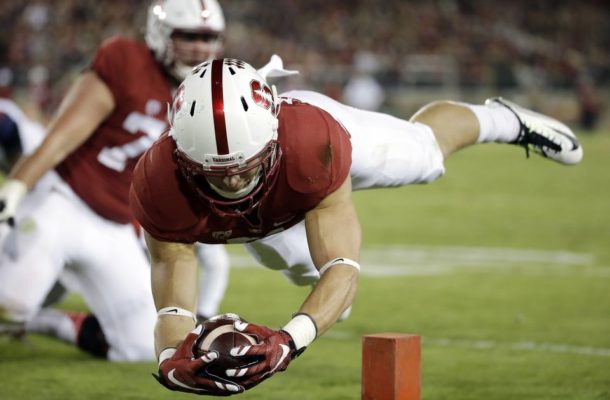 Christian McCaffrey is a intriguing prospect for the 2017 NFL Draft. Behind the scenes I got a few emails regarding Christian McCaffrey and why the Stanford running back prospect was in my first round.
First and foremost, I always wait a few weeks to unveil my first mock. That allows me to aggregate mocks from all over the web before I get to ranking my prospects. I routinely saw McCaffrey mocked in the bottom of the first so I had to of course consider placing him in my mock.
McCaffrey is commonly listed as a running back but that is kind of a misnomer. He does it all for Stanford. He can return, rush, and catch the ball as well as anyone on the roster.
The sophomore posted a whopping 2684 total yards from scrimmage last season and was in the top five for Heisman balloting. He is without a doubt the heads and shoulders favorite going into the summer of 2016.
I expect McCaffrey to be picked around the 15-20 spot in the 2017 draft. Draft pundits are going to make that last "white guy to white guy" comparison and compare him to Wes Welker but McCaffrey is more in Reggie Bush's lane as a player (before the injuries.)
Flip the page to see why…

Pages: 1 2