Buy Your Cleveland Ohio Respek Shirt Today!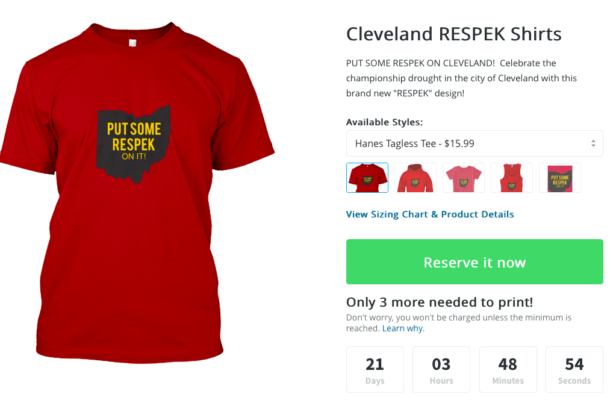 PUT SOME RESPEK ON THE CITY OF CLEVELAND!
Finally the championship drought is over. Celebrate the championship with style in the city of Cleveland with this brand new "RESPEK" design! Choose from t-shirts in mens and womens, plus hoodies and more!
Even better than telling someone to repect your city is to tell them to "respek" it! All tree of them!
These witty shirts are only available until mid July at Teespring so make sure you order now.
CLICK HERE TO ORDER YOUR CLEVELAND RESPEK SHIRT NOW!


Again, these are only being sold until July. CLICK HERE TO ORDER NOW.