This is Ruck and Dwash: Episode 16 (Wrestlemania 32 Predictions)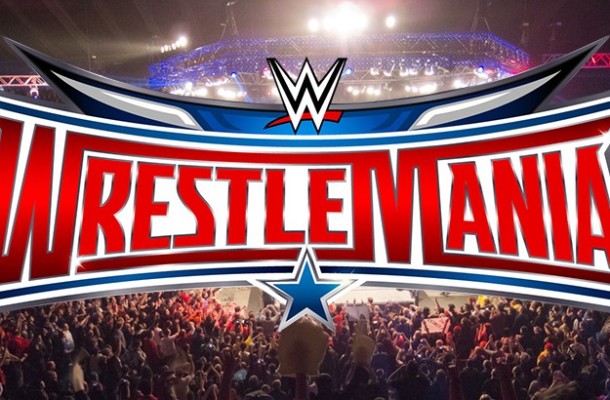 I got together with my brother Will Ruck to discuss what we think is going to happen at WWE's Wrestlemania 32 (follow him on soundcloud and IG here.)
The WWE is battling a lot of injuries right now and the card is pretty much beat to smitherines because of it. There will be no John Cena, Seth Rollins, Cesaro, Neville, Tyson Kidd, or Luke Harper this year and the list goes on. For what it's worth the show must go on and we are going to get a decent card.
WWE World Heavyweight Title Match:
-Triple H (c) vs. Roman Reigns

Hell In a Cell Match:
-Shane McMahon vs. The Undertaker. If Shane wins he gains control of WWE Raw.

No Holds Barred Street Fight:
-Dean Ambrose vs. Brock Lesnar

Singles Match:
-Chris Jericho vs AJ Styles

Triple Threat Match for the Divas Championship:
-Charlotte (c) vs. Sasha Banks vs. Becky Lynch

Handicap Match:
-The New Day vs. The League of Nations

Ladder Match for the Intercontinental Title:
-Kevin Owens (c) vs. The Miz vs. Dolph Ziggler vs. Sami Zayn vs. Zack Ryder vs. Sin Cara vs. Stardust

Andre the Giant Memorial Battle Royal:
-Heath Slater, Curtis Axel, Adam Rose, Bo Dallas, Big Show, Kane, Tyler Breeze, Mark Henry, Jack Swagger, Fandango, Damien Sandow, Darren Young, Konnor, Viktor, Goldust, R-Truth and 4 others TBA

WWE Network Kickoff Show:

Tag Team Match:
-The Usos vs. The Dudley Boyz

United States Title Match:
-Kalisto (c) vs. Ryback

Tag Team Match:
-Brie Bella & Natalya & Alicia Fox & Paige vs. Lana & Team BAD
Click play below to hear our thoughts on the WWE's 32nd Wrestlemania!