Trevone Boykin Punched a Cop in the Face?
Updated: December 31, 2015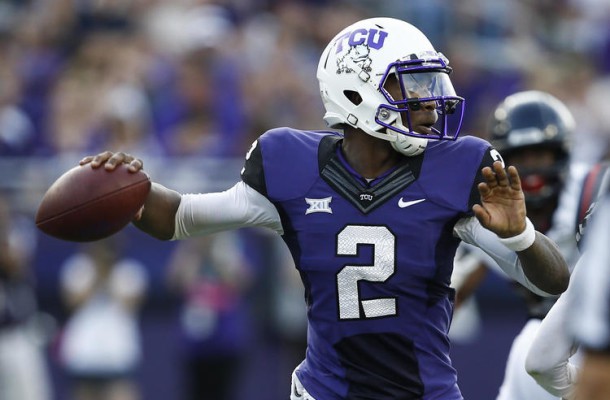 TCU QB Trevone Boykin may have just made the worst mistake of his career. With the Horned Frogs getting ready to go to the Alamo Bowl Saturday, Boykin decided to hit the town with his boys and ended up hitting a few people in the process. Cops were called and Boykin had to be restrained against his will. Of course the team has suspended him for the bowl as this cannot be tolerated.
Here the official police report on Trevone Boykin punching cops:

Preliminary details from San Antonio police dept. regarding #TCU QB Trevone Boykin. Has not been formally charged pic.twitter.com/69wEPLBaF7

— Mark Schlabach (@Mark_Schlabach) December 31, 2015
I don't know where in America a black man would think it would be cool to punch cops, but apparently when you are the big man on campus logic totally goes out the window. Boykin is lucky that he did not end up the next Mike Brown. The cops could have easily unloaded a magazine in his back and claimed he was reaching for their weapons…. say it with me… ALLEGEDLY.