So @WWE Champion Seth Rollins' Girlfriend Zahra Schreiber is an Alleged Racist…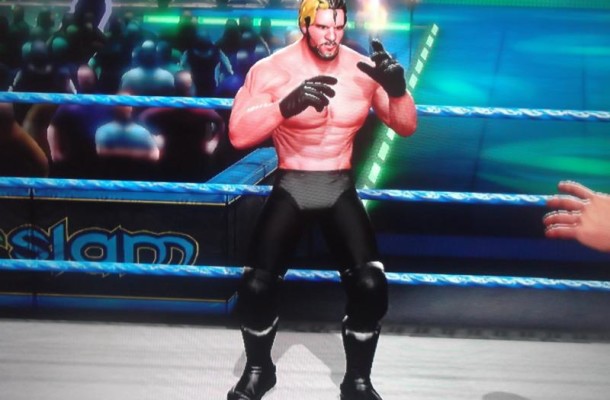 WWE's current World Heavyweight Champion Seth Rollins is having a great career in the ring, but things may start to unravel outside of it soon. According to his girlfriend's own Instagram posts, WWE developmental talent Zahra Schreiber, is not only an ALLEGED Nazi sympathizer but she is also an ALLEGED racist.
She went on several IG rants about Nazi's and of course went in on black people because Disney's Tiana is too black for her. Not that is really mattered or should bother her at all that a fictional character is portrayed as African American. (Note: these posts were posted in 2012 and retrieved by internet sleuths.)
It just shows you the country we live in when the reigning WWE champion can publicly endorse such behavior and date a person who would publicly write "black people don't buy their kids toys."
Please note that Rollins' avatar is a picture of him with WWE's World Heavyweight Title as he's defending a Pro-Nazi Instagram post.
Just let that sink in for a minute….
Methinks this won't end like the Hogan situation because Rollins like Zahra is a handpicked NXT talent but WWE must do something if they have ALLEGED racists representing their brands…
To keep score, there are also nice nasty body shaming comments, disrespectful comments about Native Americans, and LGBT people as well.
I have no dog in this fight as I am not associated with WWE one way or the other. To sum up this debacle in the words of the great Loaded Lux:
You was wrong for putting the pictures up/
Sh*t, he was wrong for taking it
SCREENSHOTS BELOW OF THE ALLEGED RACIST RANTS:
Update: She's been fired per TMZ
WWE diva Zahra Schreiber, the girlfriend of WWE superstar Seth Rollins, has been fired from the organization because of pro-Nazi artwork she posted on her Instagram.

Zahra posted pics back in 2012 of swastikas and a "My Little Pony" character dressed as Hitler … one-armed salute and all. She removed the pics but someone dug them up over the weekend.

Read more: http://www.tmz.com/2015/08/31/wwe-seth-rollins-girlfriend-nazi-pics-zahra-schreiber/#ixzz3kQ3Rc9pq