Updated Tennessee Titans Mock!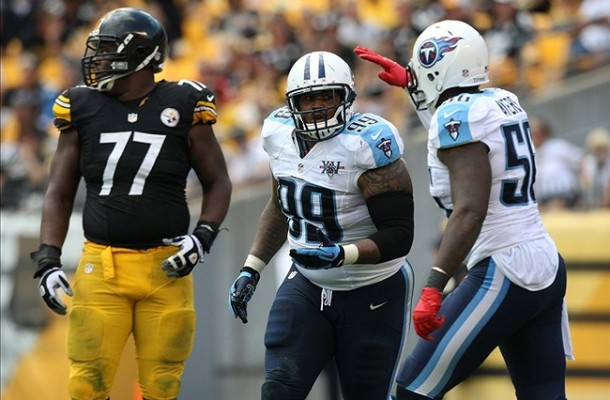 What will the Titans do next month? Will it be Mariota or will it be Winston? Will it be a defender? Will there be a trade? Lots of questions are yet to be answered but that doesn't stop the MDHQ draft community.
Member ks10680 wrote up his thoughts and they are pretty solid. Titans fans do you agree with this mock draft?
Picks below:
1. Titans: Jameis Winston QB Florida State
The titans are in a good situation to draft a QB with the 2 overall pick so they decide on picking Jameis Winston which is the best QB in the draft he has shown that in the combine plus he would fit perfectly in our offense and remember he said that his focus is winning a super bowl in I just don't think the tampa is on that level all though titans aren't really either but imagine Jameis Winston throwing to many different targets in Kendall Wright, Justin Hunter, Delanie Walker, and potential draft pick in Ty Montgomery with a improving offensive line and a head coach that played the QB position. Jameis Winston the next Steve McNair.
2. Titans: PJ Williams CB Florida State
Tennessee needs a cornerback bad ever since AV left in this kid right here is the best fit at corner for the titans.
3. Titans: Michael Bennett DT Ohio State
Michael Bennett is what we need a guy that can stop the run a perfect fit hope he drops down to the 3 round.
4. Titans: Markus Golden DE Missouri
A great pick for us if he falls in our hand in the 4 round could be a steal another guy that can track the RB.
5. Titans: Kurtis Drummond S Michigan State
We really need more than one safety specially if my favorite safety leaves Michael Griffin so we draft Kurtis an underrated safety.
6. Titans: Ty Montgomery WR Stanford
I believe in Justin Hunter I believe he will be our main guy when it comes to throwing down the field in scoring a game winning touchdown but I don't believe that Nate Washington will be back so I think we should draft TY or Rasheed Green if he could fall down to the 6 round but I doubt it.