Todd Gurley Tears ACL
Updated: November 17, 2014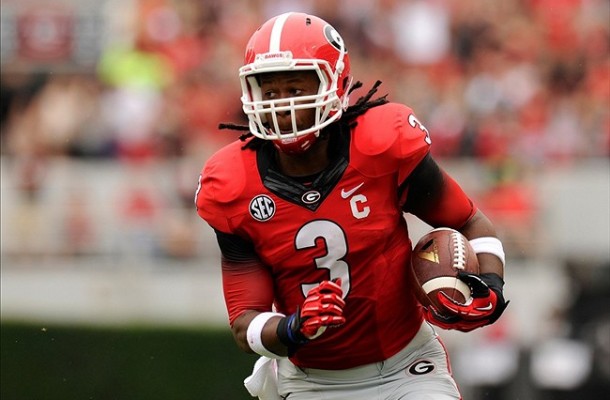 Maybe it was better if Todd Gurley stayed suspended. Then again, hindsight is 20/20 and this is the kind of injury that can happen on any play.
In case you did not hear yet, Georgia RB Todd Gurley is done for the year with a torn ACL. This is sad considering the NCAA took much of this season away from him due to being connected with a memorabilia seller. Hate to see the young man go out like this.
Confirmed ACL tear for Todd Gurley. Terrible news. Was in my top 10 overall.

— Matt Miller (@nfldraftscout) November 16, 2014
Six months isn't enough time for him to heal fully but I do expect him to be able to compete in the combine in some fashion. We'll keep an eye on this as it develops.