Officially a Free Agent: Carmelo Anthony Opts Out of Contract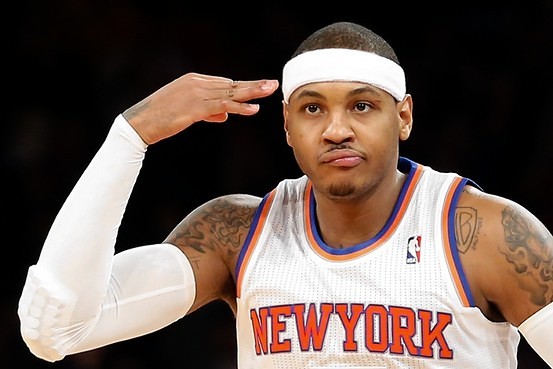 The Summer of Melo & Lebron has officially begun. The Knicks starting small forward has exercised his player option and has opted out of his contract. He is now a free agent to pursue greener pastures elsewhere in the NBA.
With Phil Jackson as the President, the Knicks can still offer Carmelo an attractive package but "win now" situations like Chicago, Houston, and possibly Miami are going to peak his attention. If I had to put money on it I'd bet Carmelo will stay with the Knicks but we'll see.
As planned, Carmelo Anthony will file notice with Knicks on Monday that he's opted-out of 2014-'15 season on contract, source tells Yahoo.

— Adrian Wojnarowski (@WojYahooNBA) June 22, 2014
NBA peeps are worried about the Bulls right now. A starting 5 of Rose, Afflalo, Carmelo, Taj + Noah w/ Butler as 6th man is VERY doable.

— Bill Simmons (@BillSimmons) June 22, 2014