Carmelo Anthony Signing to Miami Heat in 2015?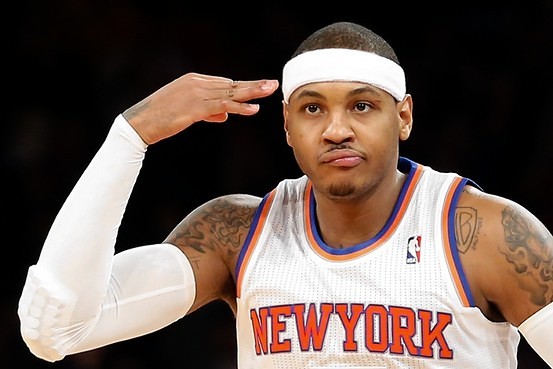 Oh boy. If this happens the NBA may never be the same again. Word that is making rounds today is that Knicks forward Carmelo Anthony may be looking to take his talents to South Beach to form a feared foursome with Chris Bosh, Dwayne Wade, and Lebron James.
Could Carmelo Anthony really sign to the Heat in 2015? Well some salaries would have to be adjusted, but it isn't out of the picture:
The mere concept would require the star trio of LeBron James, Dwyane Wade and Chris Bosh to all opt out of their current contracts by the end of the month and likely take further salary reductions in new deals that start next season to give Miami the ability to offer Anthony a representative first-year salary. The Heat also are prevented from making any formal contact with Anthony until July 1 and can do so then only if he opts out of the final year of his current contract. Anthony has until June 23 to notify the Knicks of his intentions, according to sources.

ESPN
Carmelo is one of the best scorers in the league right now and the Heat often struggle to find offense outside of Lebron James. This may end up not happening but its fun to think about. Lebron, Carmelo, and Wade on one team? One basketball may not be enough.