Quinnipiac University Sports Journalism Professor Discusses Adrian Peterson's 'Good Man' Narrative
Updated: October 14, 2013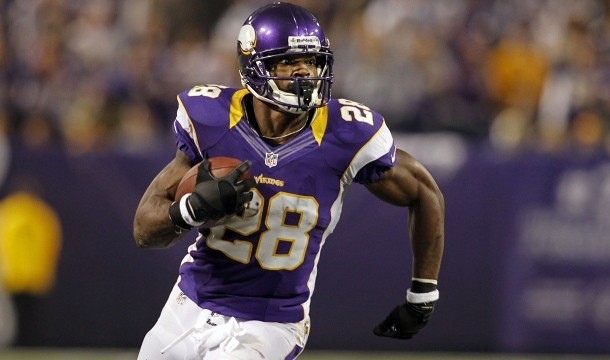 Hamden, Conn. – Oct. 14, 2013 – Molly Yanity, assistant professor of journalism in the School of Communications at Quinnipiac University, is available to discuss NFL running back Adrian Peterson's decision to play Sunday, two days after his two-year-old son died in an alleged case of child abuse.
"The greatest thing that can come from the tragic death of Adrian Peterson's young son is that a light will be shined on the violence that is afflicted upon this nation's children every day," Yanity said. "It is not, however, the story of a great athlete performing under the emotional duress of needlessly losing a child."
I wish it was, and the media — of which I was once a willing and excited member — will have you believe that. This is part of the 'good man' narrative that, at the turn of the 20th century, gave us biographies of the great, white athletes like Babe Ruth, Ty Cobb and Mickey Mantle — without the sexism, racism and alcoholism that plagued these humans. This is the problem we are faced with when we hear of these narratives. We want to believe Peterson, a back of such unique skill, is also a great man. He may be. In this case, I sympathize with him, his family and, more so, the family of the woman he impregnated. I would rather read about the truth of this matter — a single mother whose boyfriend beat and murdered her child — than about a privileged athlete who may have ignored a responsibility."
Yanity teaches, among other things, sports-media-culture and reporting for the Web. She covered sports for the Seattle Post-Intelligencer from 2001-2009, was a regular on sports talk radio in Seattle and Spokane, and received her doctorate in mass communication from Ohio University in 2013. She has also been published in the International Journal of Sport Communication and the Chronicle of Higher Education.
To schedule an interview with Yanity, please call John Morgan, associate vice president for public relations, at 203-206-4449.
Quinnipiac is a private, coeducational, nonsectarian institution located 90 minutes north of New York City and two hours from Boston. The university enrolls 6,400 full-time undergraduate and 2,300 graduate students in 58 undergraduate and more than 20 graduate programs of study in its School of Business and Engineering, School of Communications, School of Education, School of Health Sciences, School of Law, Frank H. Netter MD School of Medicine, School of Nursing and College of Arts and Sciences. Quinnipiac consistently ranks among the top regional universities in the North in U.S. News & World Report's America's Best Colleges issue. The 2014 issue of U.S. News & World Report's America's Best Colleges named Quinnipiac as the top up-and-coming school with master's programs in the Northern Region. Quinnipiac also is recognized in Princeton Review's "The Best 377 Colleges." The Chronicle of Higher Education has named Quinnipiac among the "Great Colleges to Work For." For more information, please visit www.quinnipiac.edu. Connect with Quinnipiac on Facebook at www.facebook.com/quinnipiacuniversity and follow Quinnipiac on Twitter @QuinnipiacU.