Adrian Peterson Open to Leaving the Vikings
Updated: November 21, 2014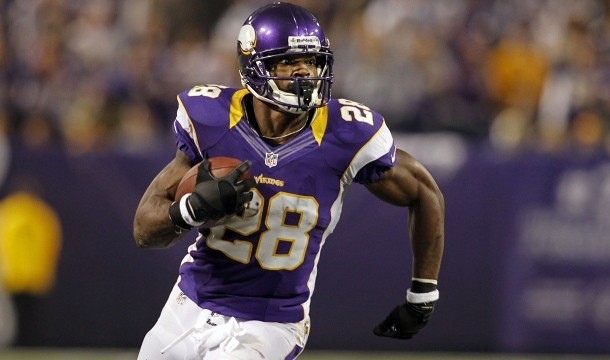 Vikings running back Adrian Peterson is currently trying to get back into football after a misdemeanor charge for child abuse which forced the NFL to suspend him for the 2014 NFL season. Peterson and his family have been through a lot, and that may not be limited to off the field drama. Rumor is that AP may have played his last down for the Vikings.
Here is AP's take on it per USA TODAY:
"I would have to get back in the community and get a feel," Peterson said. "I know who loves me. The coaches and the players, it's not going to be a problem. I've felt so much support from those guys. The organization, I know there's people in the organization that support me and there's people that I know internally that has not been supporting me."

Peterson said there is mutual love with first-year coach Mike Zimmer, who read a motivational text from Peterson before a Sept. 28 game against Atlanta that's one of the Vikings' four wins. He'd gladly return this season if his appeal succeeds. But Peterson also said he has given a lot of thought to the idea that "maybe it's best for me to get a fresh start somewhere else."

http://www.usatoday.com/longform/sports/nfl/vikings/2014/11/20/adrian-peterson-roger-goodell-child-abuse-switch-minnesota-vikings/70025476/
Do you think Adrian Peterson should leave the Vikings?