NFL Betting Tips
Updated: September 5, 2013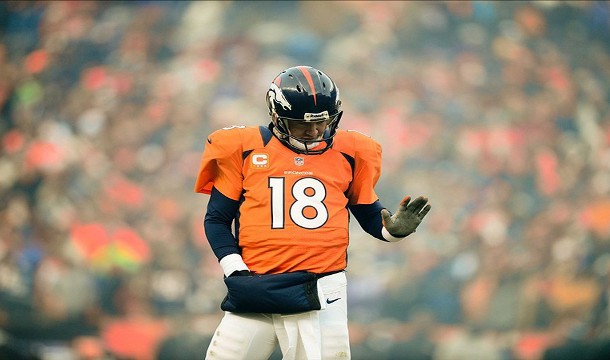 The Importance of Placing Educated NFL Bets
Betting on the NFL, at least if you want to be successful at it, requires a little thought and preparation. By definition, anyone betting on the sport should have a good idea about what is happening in the league, but a successful bettor needs to go a little bit deeper. Watching as many games as possible is a good way of starting your education as an informed NFL gambler.
Scanning the NFL odds at a site like NFLOnlineBetting.com can seem like hard work to some sports fans. If this is the case for you, then you may find it hard to place a winning bet on the NFL. Football is a sport which revels in statistics, and the best football betting enthusiasts are able to study, understand and analyze these statistics to give themselves an edge. If you are likely to find research like this boring, then you may have a hard time in being successful at NFL betting online.
The key to successful betting is found in the numbers. Like horse racing, form is so important. There is little point backing teams based on emotion or instinct, as this is unlikely to pay off. Watching games closely gives you a good idea of how their structures function, and which aspects of the team, such as defense or offense, work well. Some teams will offer good value defensively, but may struggle to score points. These judgements need to be factored into how you bet on the NFL.
At the beginning of the season, it is also important to establish how well teams have recruited in the off-season. You should have been paying attention to how the college draft unfolded. If you ignored it, it is a good idea to read about what happened online. That way, you can establish which teams have managed to snap up the best young players from the college ranks. The 2013 draft was dominated by offensive linemen, with Eric Fisher, an offensive tackle, being taken by the Kansas City Chiefs as the first pick.
But recruitment is not just about the draft. Many teams have traded players and signed free agents, too. Many of these will be significant signings, especially if the new players are intended to complement areas of the team which are already strong. Rosters also need back up for injured players, so squad depth is key.
Should Adrian Peterson of the Minnesota Vikings, for example, get injured, you need to know whether there is anyone else at the team who can step up into his place. If there is not, then an injury to him could stop the Vikings' season in its tracks, especially if quarterback Christian Ponder does not find form.
Quarterbacks are often key to how a team performs, especially, of course, on offense. Checking on a team's quarterback is a great way of establishing whether or not they have the potential to really go on and win games. A player like Robert Griffin III, of the Washington Redskins, can make a massive difference to his team's season. Injury, lack of confidence or loss of form in quarterbacks is something which every keen-eyed enthusiast who enjoys NFL betting should be keeping their eye on.
Griffin is an interesting case in point. The Washington media has been full of speculation about whether the star quarterback will be at full fitness this season, after undergoing knee reconstruction surgery. The intensity of the focus on whether he will return from the operation the same player shows just how much of a concern a quarterback's form can be. Paying close attention to news stories, blogs and even fans' forums can give good insight into how quarterbacks, and other players, are performing, and is a good way of researching before you bet.
For people who do their NFL betting online, finding out this kind of information is not difficult. While free NFL betting tips are harder to come by, doing good quality, targeted research, backed up with sound game knowledge, will serve any punter well in the 2013 season.