Vince Young Back: Wins Packers Backup Job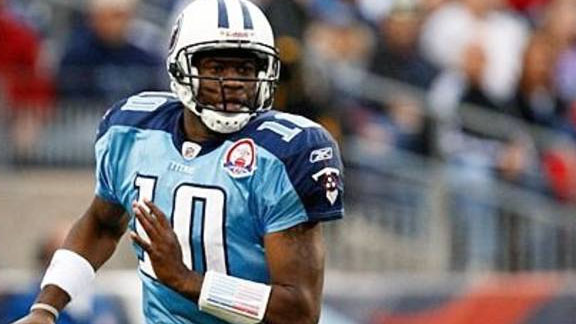 The story of Vince Young is not done yet. The once National Champion and former Titan, Eagle, and Bill has found his way all the way back into the league. He will be backing up Aaron Rodgers this season in Green Bay.
Good for Vince. Rumors were he was having some financial problems, but he stayed on his grind and got back in the league.
Looks as if Vince Young has won Packers backup QB job. Packers are releasing QB Graham Harrell.

— Adam Schefter (@AdamSchefter) August 24, 2013
It is not often a player Vince's age goes back through the college scouting process, preseason, and actually makes it all the way back. Big credit to Vince for sticking with it.
This should serve as a blueprint for all of the quarterbacks who fall off, you can get back if you work hard and are willing to prove yourself.