Vince Young Graduates From Texas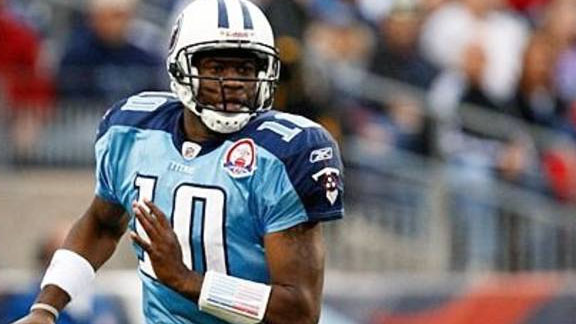 Vince Young is a guy that will be the topic of disscussion for years. Is he broke? Did he go broke? Can he play QB in this leauge? Why won't anyone give him a shot?
Many, many, many questions with little or no answers. In a way it seems like he was destined to be an enigma from day one. A few weeks ago the near 30 quarterback even attended a University of Texas Pro Day…. as a competitor. The reviews were solid but no one gave him a shot.
VY may be on to the next phase in his life but at least he went out swinging and accomplished his college degree which is a positive note to go out on (if it's over):
"This will rank No. 1 because it is what I came to school for," Young told Bruce Feldman of CBSSports.com on Thursday night. "I came here to get an education, and to win a national championship. And now, I get to put that smile on my mom's face."

Source: http://www.cbssports.com/collegefootball/blog/bruce-feldman/22259780/vince-young-graduating-from-ut-even-tops-winning-a-national-title
Never forget: