Jadeveon Clowey's Performance vs. UNC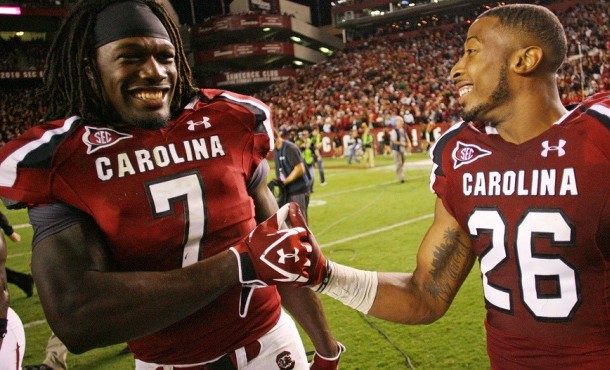 A lot of people are killing Jadevon Clowney for his less than inspiring performance vs. UNC in South Carolina's season opener. Clowney ended the game with just three tackles and was off the field often due to UNC's high tempo offense. Many critics have suggested that Clowney's conditioning wasn't up to par, and that may be true, but let's keep some things in mind:
Kickoff temperature was well over 90 degrees
UNC intentionally ran a high tempo, dink and dunk offense to tire South Carolina
It was the FIRST game of the season!
Clowney went against James Hurst, a first round talent at offensive tackle.
To sum this up: Clowney will be fine.
Don't believe me? Just watch!