2013 NBA Mock Draft: Latest Lottery Picks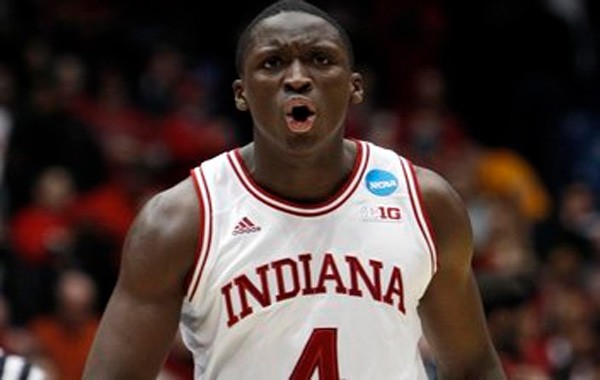 One day is left until the NBA Draft. With that said why not drop an updated 2013 NBA Mock? We know now that the Cavaliers are extremely interested in Alex Len at number one, and that Anthony Bennett is gaining favor with teams due to this potential. What will happen Thursday? We'll see.
But for now, enjoy the mock:

1. Cleveland – Alex Len (7'1", C, Maryland, Soph.)
Cleveland covets the big man and his potential as an offensive threat in a fast paced offense lead by Kyrie Irving.
2. Orlando – Anthony Bennett (6'8", PF, UNLV, Fresh.)
Quietly he may be the most coveted player in the draft. The Magic need a guard but take the young big man banking on his potential.
3. Washington – Otto Porter (6'8", SF, Georgetown, Soph.)
The Wizards need to get John Wall some help and Nerlens Noel isn't the right fit. Otto Porter is local and will contribute immediately. Can John get them in the playoffs and earn that max? We'll see.
4. Charlotte – Nerlens Noel (6'10", PF, Kentucky, Fresh.)
The player the Bobcats need the most gracefully slides to them. Noel is already good friends with Michael Kidd-Gilchrist and Kemba Walker so he'll fit right in.
5. Phoenix – Victor Oladipo (6'5", SG, Indiana, Jr.)
The Suns need a scorer in their long term plans.
6. New Orleans – Trey Burke (5'11", PG, Michigan, Soph.)
Austin Rivers will probably end up becoming the next Monta Ellis, because he's not quite a shooting guard and not quite a point. Burke is the best pure point in the draft.
7. Sacramento – Ben McLemore (6'5", SG, Kansas, Fresh.)
In the event Tyreke Evans is traded McLemore will make the blow a little softer. Will the Jimmerman step up?
8. Detroit – Shabazz Muhammad (6'6", SF, UCLA, Fresh.)
Detroit has a nice core, adding Muhammad's size and scoring ability will give them more versatility which they lack.
9. Minnesota – CJ McCollum (6'3", SG, Lehigh, Sr.)
10. Portland – Cody Zeller (7'0", C, Indiana, Soph.)
11. Philadelphia – Rudy Gobert (7'1", C, France)
12. Oklahoma City – Michael Carter-Williams (6'5", PG, Syracuse, Soph.)
13. Dallas – Steven Adams (7'0", C, Pittsburgh, Fresh.)
14. Utah – Kentavious Caldwell-Pope (6'6″, SG, Georgia)
15. Milwaukee – Dennis Schroeder (6'1", PG, Germany)