2014 NBA Draft Lottery: Orlando, Charlotte, and Cleveland Hold Best Odds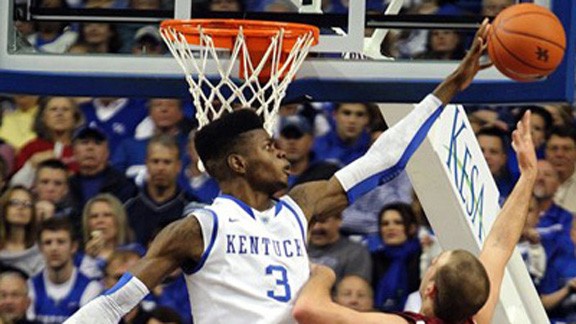 Checking out the 2014 NBA Draft Lottery tonight? Well, we have the updated odds for you. Orlando, Charlotte, and Cleveland have the best odds of getting the #1 overall selection.
Last year the city of New Orleans mysteriously got the first pick, after being sold to a new owner. What conspiracy will this year's draft hold? Could the Charlotte Bobcats, soon to be the new Hornets, get the #1 pick to kick start a new era?
Most experts believe Kentucky PF/C Nerlens Noel will be the #1 overall pick bum knee and all. There are a few other candidates such as Shabazz Muhammad of UCLA and Ben McLemore of Kansas but conventional wisdom says the nod goes to the big man.
No matter what you believe here are the odds: