NFL Plans to Charge $25 Admission Fee to Combine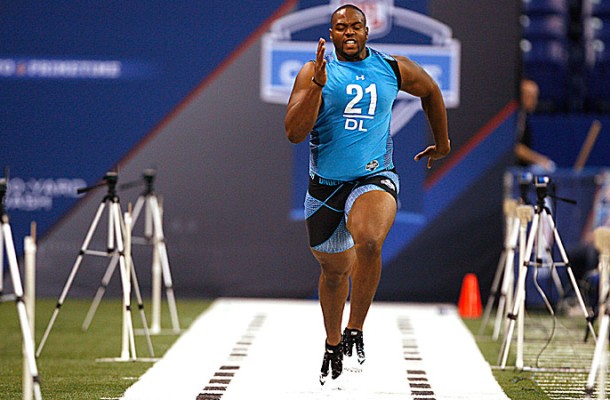 Would you pay $25 to see guys run and lift weights in gym clothes? Well if the NFL has things their way, then in the near future you may have to.
That's right the NFL is determining whether or not fans would pay $25 to enter the NFL combine. According to Peter King & Pro Football Talk, the league sent out a survey asking fans if they would fork over the dough. You know the NFL is always looking for ways to expand their revenues. Or in other words, stack their paper.
Here is my take on it:
If you want to see guys lift weights and run around in shorts go to your local gym. The combine is not that exciting to watch in my opinion, even on television. There could always be the possibility of the NFL expanding the combine into some kind of big overdone production to generate more money but even then at the end of the day; it's guys running in shorts.