Rewind: John Ross' Record Breaking 40 Yard Dash [Video]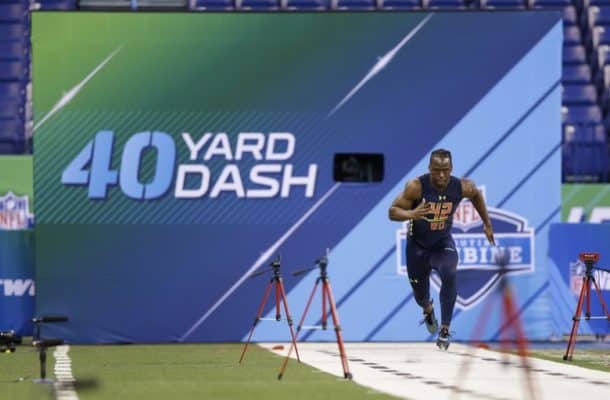 Chris Johnson make room. Mr. 4.24 has to make room at the top of the NFL's elite class of speedsters now that Washington's John Ross has broken his record by two tenths of a second.
Ross blazed the combine with a 4.22.
Watch his historic run below:
John Ross breaks the 49 record with a 4.22 👀😳 pic.twitter.com/MUtYN75Bej

— Football Life (@ltsTheFBLife) March 6, 2017
Random, I wonder what Steve Smith runs these days. You know Smitty thinks he could have outrun Ross in his street clothes.