2016 NFL Draft Combine Tidbits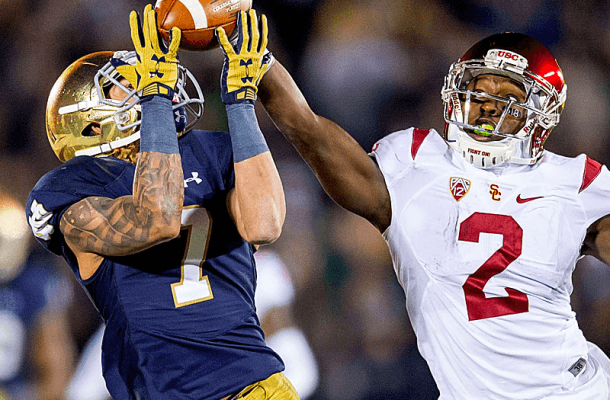 The 2016 NFL Draft Combine has come and went. Teams had a up close look at all the players on the draft board, complete with interviews, workouts, and everything in between. Let's take a gander at some of the more interesting pieces of news that popped out of the combine:
Let's start with the quarterbacks.
Teams LOVE Carson Wentz. Wentz is a big country guy who's very personable. It doesn't hurt he showed a lot of character at the Senior Bowl and that Connor Cook skipped it. Wentz hasn't played a ton of football and absolutely zero games against top competition but some teams don't even care.
They are coming back around on Goff. His combine workout was masterful, and displayed the accuracy you see on the tape. I still like him as a "win now" prospect over Wentz. Could Wentz' big arm give him the nod in the pros? Yes, but experience and accuracy counts a lot for Goff.
Paxton Lynch did himself no favors. I even think one team leaked that "he didn't get it" after interviews. That's Johnny Football talk right there… it still takes one team so someone will take him.
Will Fuller is fast. After posting a 4.33 everyone is going back over his tape to make sure they see what they saw in Indy. He's flirting with being the first receiver taken (yes, over Treadwell.) I think Treadwell's catch radius and ability to go up and make the physical catch is just as elite as Fuller's speed so ultimately he'll go first. Fuller going late first could happen though.
Hello SPEED!@NDFootball WR Will Fuller runs a 4.33u 40! #NFLCombine https://t.co/a3ZL4Bbu6I

— NFL (@NFL) February 27, 2016
Teams are in love with Darron Lee. Lee is a guy who's gained about 20 lbs. over the course of his collegiate career and maintained his athleticism. Lee will get compared to former Buckeye Ryan Shazier, which is a lazy comparison but they are similar in many ways. I think Shazier is the better athlete. He ran a 4.36 (unofficial) at 10 lbs heavier than Lee who ran a 4.47. I think Shazier is the better "true" linebacker and Lee is more of a nickel/safety hybrid who played a new position called "walk-out" linebacker at OSU. He's a big gamble and that's why I cringe at putting him solidly in the first though it only takes one team.
The Falcons need to know if players are gay now… umm, yeah. Moving right along…
Houston's William Jackson closed the gap between himself, Eli Apple and the rest of the fringe first round DBs. He posted a blazing 4.37 40-time which impressed Primetime Deion Sanders himself.
There are a few other guys we could talk about but these are the guys who helped themselves the most in my opinion. We'll see how it all shakes out in a few weeks at the 2016 NFL Draft!