NFL.com's Charley Casserly 2012 Mock Draft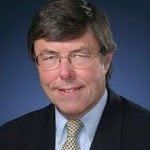 Where do I start? First of all, this 2012 NFL mock draft had a large photo of Brock Osweiler as the banner so off the bat I expected to not agree with it. Charley Casserly over at NFL.com also tends to be a bit less controversial than other mocks so I expected everything to be 100% need based.
With that said here is Casserly's newest mock. My comments below each pick:
1) Indianapolis Colts: Andrew Luck, QB, Stanford.
No RG3?!!!! Just kidding.
2) Washington Redskins: Robert Griffin III, QB, Baylor.
Washington is already planning "Welcome to DC RG3" parties. Yup, this is a lock.
3) Minnesota Vikings: Matt Kalil, OT, USC.
This could end up being a trade if the Vikings get the Dolphins to flinch for Tannehill.
4) Cleveland Browns: Trent Richardson, RB, Alabama.
I agree Richardson is the pick. Who are the Brown's RB's? Hardesty and that other guy who's name I won't attempt to write.
5) Tampa Bay Buccaneers: Morris Claiborne, CB, LSU.
This is a good pick. No issues.
6) St. Louis Rams: Justin Blackmon, WR, Oklahoma State.
Again, no issues here.
7) Jacksonville Jaguars: Melvin Ingram, DE/OLB, South Carolina.
Jags could go WR or D-line. I really like Malcolm Floyd here but is he worth a top 10 pick? Is Ingram? Tons of questions Jacksonville has to figure out!
8) Miami Dolphins: Ryan Tannehill, QB, Texas A&M.
Miami will not leave this draft without Ryan Tannehill.
9) Carolina Panthers: Fletcher Cox, DT, Mississippi State.
Legadew Nene approves of this pick. I do not approve of Legadew Nene starting another year.
10) Buffalo Bills: Riley Reiff, OT, Iowa.
Solid pick
11) Kansas City Chiefs: Luke Kuechly, LB, Boston College.
Kansas City could boost their interior lines here. Kuechly seems like a luxury pick with Derrick Johnson and Eric Berry already in the middle of that defense.
12) Seattle Seahawks: Quinton Coples, DE, North Carolina.
I agree Quinton will slide. Seahawks would be wise to make the move to get him.
13) Arizona Cardinals: Mike Adams, OT, Ohio State.
Mike Adams made great strides at the Senior bowl, but #13 overall? Cannot see it.
14) Dallas Cowboys: Mark Barron, S, Alabama.
Solid pick.
15) Philadelphia Eagles: Michael Brockers, DT, LSU.
I don't buy the Brockers hype. But maybe Andy will.
16) New York Jets: Nick Perry, DE/OLB, USC.
Casserly says that NYJ might move up for Barron, which I could see.
17) Cincinnati Bengals: Michael Floyd, WR, Notre Dame.
I just don't see Floyd lasting all the way to the late teens. Too many teams need a WR to let that happen: Carolina, New England, Jacksonville, Miami, etc. Someone would trade back in to get him.
18) San Diego Chargers: Whitney Mercilus, DE/OLB, Illinois.
Say it with me: PAGING LARRY ENGLISH!
19) Chicago Bears: Dontari Poe, DT, Memphis.
No Poe top 10?
20) Tennessee Titans: Stephon Gilmore, CB, South Carolina.
A great pick to replace Finnegan
21) Cincinnati Bengals: David DeCastro, OG, Stanford.
Castro #21 overall? Probably the rookie that will play the best off the bat. He will go a bit higher.
22) Cleveland Browns: Stephen Hill, WR, Georgia Tech.
Colt McCoy approves of this. However, I believe this pick in reality will probably be QB Brandon Weeden.
23) Detroit Lions: Dre Kirkpatrick, CB, Alabama.
Detroit needs a CB, and thanks to Kirkpatrick getting caught with that "sticky icky icky oooo wee!" he will slide.
24) Pittsburgh Steelers: Jonathan Martin, OT, Stanford.
Ben Roethlisberger approves of this pick.
25) Denver Broncos: Jerel Worthy, DT, Michigan State.
I guess it's a solid pick. I'd rather get Doug Martin though.
26) Houston Texans: Rueben Randle, WR, LSU.
Could be safer than Alshon Jeffrey who I have mocked here. Wait where is Kendall Wright in this 2012 mock draft?
27) New England Patriots: Chandler Jones, DE, Syracuse.
Nice pick, would like to see them get at least one offensive player in the first round though
28) Green Bay Packers: Shea McClellin, OLB, Boise State.
Green Bay is going to pick whatever OLB/DE they like the most.
29) Baltimore Ravens: Peter Konz, C, Wisconsin.
Baltimore is interested. It will happen if he is there.
30) San Francisco 49ers: Kevin Zeitler, OG, Wisconsin.
Another first round lineman? Can't see it
31) New England Patriots: Harrison Smith, S, Notre Dame.
No WR? Smith a solid pick, but Pats need to help Brady
32) New York Giants: Dont'a Hightower, LB, Alabama.
What a slide for Hightower. Don't think he will be here.
Click here for the second round