Randy Back: Randy Moss Unretires, Expects to Play in 2012
Updated: February 13, 2012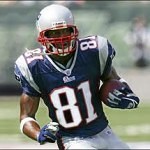 Ever since the day Randy Moss retired, I knew he was going to come back. You could just see it in his face when he had the likes of Rusty Smith and Kerry Collins throwing him passes, that Moss couldn't wait to get up out of Tennessee. During the season a host of rumors of a return with the Saints were floated around which ended up being nothing more than smoke. But where there is smoke… there is eventually a fire. And that fire is the desire to compete still burning inside of Randy Moss.
The man who once said he plays when he wants to play has announced via a Ustream.tv live video that he wants to play.

"I just wanna go to a team and play some football," Moss said in an appearance commemorating his 35th birthday

(Source: PFT)
I asked on Twitter what are the three most likely responses and here is what my boy Joe said:
JAX, STL, WAS
The three teams Im looking at are New England, New Orleans, and San Diego.
Don't forget that Randy is 35, almost 4 years younger than Terrell Owens who played very well at the same age.