Randy Moss Retires From NFL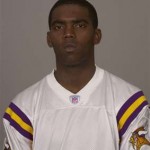 The year was 1998. The NFL was hit by something it had never seen before. A 6'4, blazing speed demon with hands of glue was plucked out the NFL Draft from Marshall University. His name was Randy Moss. The best rookie receiver of all time, and in my book the best athlete to ever play the position.
Randy Moss' story is one that we all know. He was the best WR in the NFL for years, and consistently one of the fastest players at the position for his entire career. Teams that he played on set scoring records. TWICE. NINE YEARS APART.
Im going to say that again so it sets in.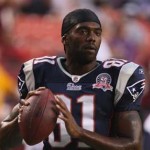 Teams that Randy Moss played on set all-time single scoring records. Twice. Nine years apart.
If that doesn't tell you who Randy Moss was to this league then I don't know what to tell you. He was simply the most dangerous receiver to ever play the game. Any play was a potential touchdown with Moss on the field. Teams used to roll BOTH SAFETIES to Moss' side to give the corner a chance. And many times they still got burnt.
Moss had his rundowns with the law. I won't lie, the off the field things will always tarnish Moss' legacy to a degree. Then you had the issue of his waning commitment and motivation to the game. Those two things are what will always keep Jerry Rice's name above Moss on any list. Even though Rice was considered a pain in the butt privately by many teammates, you never saw any indications of it on the field. Moss was a different story. He did not split locker rooms but he did give pretty much every coach and Quarterback a headache trying to motivate him at some point in time.
No one knew or will ever know what beats the drum that is Randy Moss. His sudden retirement is fitting in a way. Moss was such an enigma and will forever be misunderstood by fans and teammates alike. The only thing we may ever understand about him is that we will never see another one like him.