NBA Draft: John Wall to Set Gilbert Arenas Free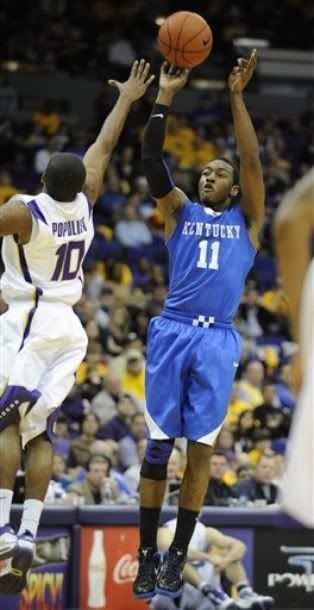 With a brilliant stroke of luck, the Washington Wizards came behind from a 10% chance of landing the top pick in the 2010 draft to grabbing the top spot in the upcoming draft's lottery. With the first pick they are set to take Kentucky freshman PG John Wall. No surprises here.
For the Wiz, the pick comes as a breath of fresh air after a tumultuous season in which superstar Gilbert Arenas was arrested on gun charges. To make things worse, the team decided to blow it up and trade away veterans Caron Butler, Antwaan Jamison and Brendan Haywood.
Selecting John Wall is going to help out the Wiz tremendously, especially if they opt to keep Arenas. With Wall in the lineup Arenas can move to the shooting guard position which will give him a license to shoot at will. Arenas will be able to readjust to his position as one of the NBA's elite scorers and lead a young Wizard team as Wall matures into one of the NBA's best point guards.
For the Wizards and Gilbert Arenas, John Wall could just be the change they need in Washington.