Jonathan Stewart a second round back? Dont count on it.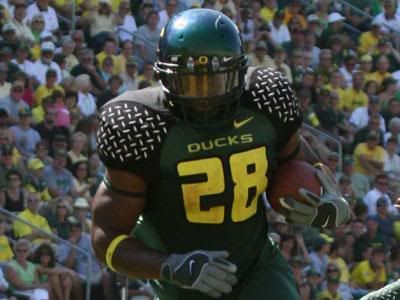 I recently saw a feature on ESPN in which they were predicting the NFL Draft on a team-by-team basis. Now normally I have respect for Mel Kiper and his draft rankings (predicting Jon Beason as a top prospect last year among other "gems") but what Mel had to say about Jonathan Stewart was appalling. He claimed that the Texans would not draft Stewart, but that is a moot point because he added that Stewart was not a first round choice!
I don't see how Stewart's surgery drops him out of round one. Especially since he posted a tremendous combine with a 4.48 40 yard dash while needing surgery! So he will be out for 3 months, who cares. Stewart is still the second best back in this draft.