Should Your Team Draft a RB?
Updated: December 31, 2007
The last 5 Rbs picked in the top 10 and their teams.

2007 #7 overall Adrian Peterson. Pro Bowler and the Vikings are on the verge of a playoffs berth.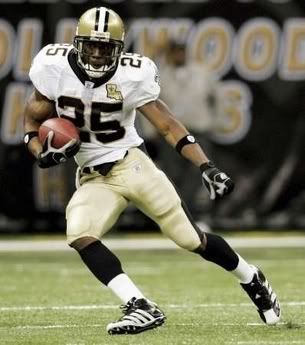 2006 #2 overall Reggie Bush. 10-6. NFC Title Game loss.
2005 #2 overall Ronnie Brown went 9-7 in '05
2005 #4 overall Cedric Benson - Superbowl Berth in 2007

2005 #5 overall Cadillac Williams- Won the NFC South in 05, with a 11-5 record…