Scouts Project Lamar Jackson as NFL Kick Returner
Updated: September 16, 2017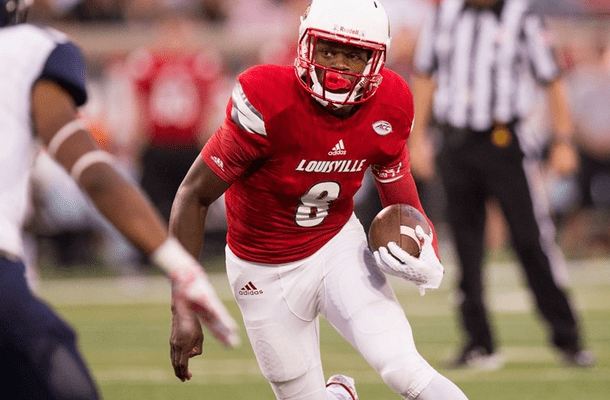 Will Louisville QB Lamar Jackson see success on the pro level?
Well, before that happens we will have to see how the rest of his collegiate career plays out. Jackson took the Heisman last season and is currently averaging 500 yards of offense per game in 2017.
Will he make it? Well some scouts think he better learn how to return a kick in the league:
Then there is this take on Jackson's NFL future from Rich Bartel, a former NFL backup QB who now serves as director and creator of business development for KANO Sports, which created a software app for long-term quarterback development: "To me he's going to have to learn how to handle punts and kickoffs and become a slot or an outside wide receiver who can go back and take a snap [as a third roster quarterback]."
The Great Debate: Is Louisville's Lamar Jackson an NFL QB or a future NFL bust?