Why Lamar Jackson is Still the Heisman Favorite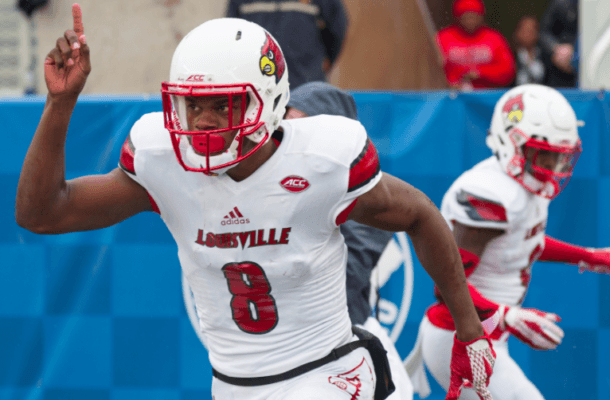 Louisville QB Lamar Jackson wasn't able to complete the comeback Saturday night, as the Tigers prevailed 42-36 in the most exciting game of the year. It came down to Louisville's final offensive play as Lamar Jackson hit his #1 receiver in open field who pulled a Terrance Williams and failed to gain a first down.
What shouldn't be missed is that in the biggest game of his life Lamar Jackson lead his team back from a 19 point deficit. Behind the scrambling ability of Jackson, Louisville put up 26 unanswered on Clemson and came back to gain a one point lead.
They say Heisman's are all about moments and I think so far this year there isn't a play this year bigger than this (0:11):


Remember the Heisman isn't a merit-based award (I.E. stats.) The trophy is a symbol of a selection into a club of the best players of all time. While Jackson may not finish the year with the best completion percentage or the most passing yards it is hard to deny what you see.
By my eyes there isn't a better player right now than Lamar Jackson and it isn't even close.