Reports: Top NBA Prospects Refuse to Workout with Kings and Celtics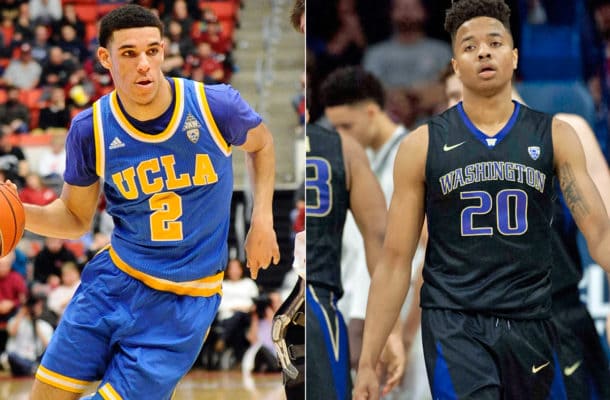 The NBA lottery is coming up and in a few days we will know where top players like Markelle Fultz and Josh Jackson will be headed to continue their careers. It is always a festive event and I know everyone will be excited.
Who am I kidding? We all just want to see where BIG BALLER BRAND'S LONZO BALL is headed and how his dad Lavar will react to the lottery. Can you imagine Lonzo in a small market? Or what if Charlotte got a top three pick? The drama really writes itself.
What's interesting is that top picks are sending a message loud and clear.
Multiple players are flat out refusing to work out with the Kings due to mistrust of the front office:
So far, the effort is coming up empty. Multiple NBA agents told me that they were determined to keep their clients from working out for Sacramento. Heading into the lottery, the Kings are slotted to pick both at No. 8 and No. 10 (via New Orleans).

"It would be malpractice to let my clients play for them," one longtime agent said. "I've had clients there. It's still the most dysfunctional front office in the league, by a mile. How can you trust those guys with one of your players? It's going to take a long time to build that trust."

I'm not sure they'll get any of the top 20 in for workouts unless someone caves.
Players are also avoiding the Celtics due to the overwhelming roster depth:
The Celtics are loaded with players at every position. The fear is that — much like No. 3 pick Jaylen Brown saw this year — their clients would have to spend the next few years coming off the bench. That's not what most top prospects in the draft want. They want a chance to start and lead a franchise right away.

"I have deep respect for the Celtics," one agent said. "They may have the best GM and head coach in the league. But I'd have to understand what the plan would be for my client before I let them come. They are loaded at every position. There's a real danger that they take a player and either he plays a limited role of the bench, or he becomes an asset to be traded to a situation that we're uncomfortable with. It's tough."
What do you think? Will the BIG BALLER look good in Sacramento's purple and silver or what?