Lonzo Ball's Dad: We're ONLY Playing for the Lakers!
Updated: February 27, 2017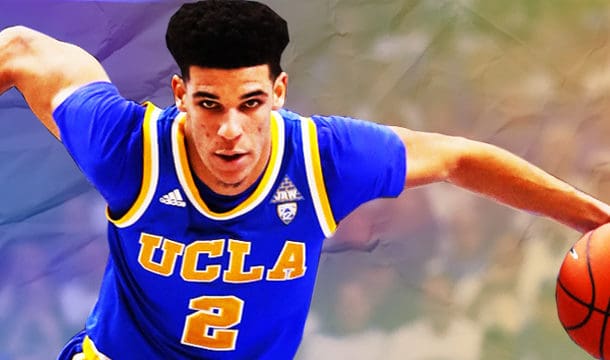 Lonzo Ball and his brothers are taking the internet by storm. Wildly heralded for their three point shooting and aggressive offense, the Ball brothers are only overshadowed by one person: their Dad.
Mr. Ball is hands on and has no problem telling the world how great his sons are including Lonzo who is currently starring at UCLA. Mr. Ball has even gone as far as saying that Lonzo is better than Steph Curry and that his game compares to Penny Hardaway in his prime!
Too much can be said about Mr. Ball's enthusiasm for his son but what's come out lately is even bigger.
Mr. Ball claims that Lonzo will only play for the Los Angeles Lakers in the NBA:
Lonzo Ball's dad: "My son will only play for the Lakers." (via @ironmikeluke)

— Legion Hoops (@LegionHoops) February 26, 2017

What do you think? Should Dad shut up? Is it too much pressure? Should Lonzo "Eli Manning" his way to the Lakers?