New Dallas Cowboys 2017 Mock Draft: January Edition
Updated: January 28, 2017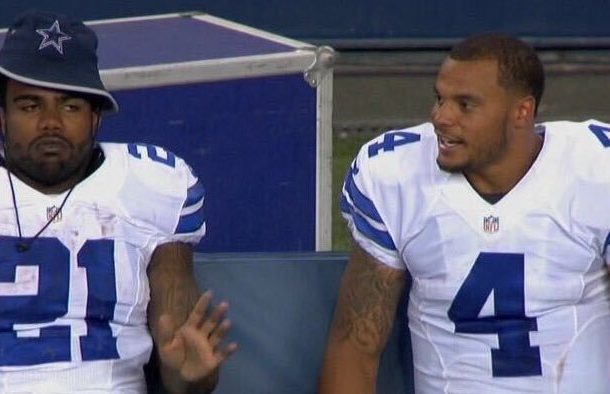 Dallas was a Super Bowl favorite but ultimately we know happened. All but two teams eventually end up gone fishing and Dak Prescott and crew went fishing a little earlier than expected this season.
Next season Dallas is going to be favorited to win the NFC East and go on a deep playoff run. Can they do it? We'll have to see, but we do know that some additions to the defense and WR corps could greatly help this team solidify their areas of concern.
So what should Dallas do in the 2017 NFL Draft?
Check out Cowboysfan1993's latest mock draft picks to find out:
The Cowboys resign Brandon Carr, Barry Church, and Terrell McClain. They sign Jabal Sheard in FA.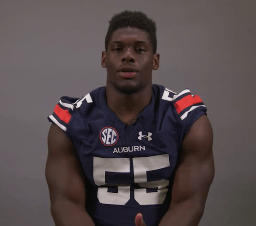 1. Cowboys: Carl Lawson DE Auburn
Round 1 Carl Lawson 6'2″ 250 lbs. The Cowboys don't have anyone that wins consistently off the edge. Even though Charles Tapper is slated to return next season, he hasn't shown much and they need someone else. Lawson as a pass rusher is as good as it gets in this draft. He has that first step ability that coaches love. He turns the corner quick with natural bend that puts blockers in a bad spot. He uses an effective spin move, but doesn't really use his hands to the best of their ability. He isn't naturally strong as a DE so he does not yet have a bull rush and his light weight are an issue in the run game. He can't hold up yet. He will be a third down rusher to start his career. His injury history can be a big concern, but his ability to come back and finish his senior year with no issues and be productive can alleviate that issue. A lot of the concerns around him can be answered with the fact that he wasn't able to get bigger or correct some of those issues because of injuries.
2. Cowboys: Cooper Kupp WR Eastern Washington
Round 2 Cooper Kupp 6'1″ 200 lbs. With Brice Butler and Terrance Williams slated to be FA, a replacement is desperately needed. Kupp can be that guy. Kupp is one of the best route runners in this draft with the quickness to find separation and present an open target for the QB. He has good hands that will catch anything within his area. He is at his best with routes on the move where he can work through zone coverage. He is physical despite being smaller than some receivers. He likes to deliver hits after being tackled. He is also a good blocker in the run game. He saves his best production for the tougher competition. He also returned punts and kicks. He isn't super fast, so winning with route running is the only thing he can do. Needs to get better using his hands to free himself. Can get caught up in press coverage. Cole Beasley uses his hands to gain separation and then free himself from defenders. Kupp is going to be at his best in the slot, but I do think he can win outside as well.
3. Cowboys: Rasul Douglas from West Virginia
Round 3 Rasul Douglas from West Virginia 6'2″ 205 lbs. The Cowboys obviously need help at the CB position. Anthony Brown and Scanderick are good. However, they have no depth unless they resign Brandon Carr. Rasul Douglas offeres a unique blend of size and speed. He was able to tackle DeDe Westbrook from behind which is no easy task. He likes to jam WR and throw them off their route disrupting the timing. His length allows him to make plays on the ball and thus snag the ball away from would be receivers. He is physical in coverage, but isn't as physical in the run game which is an issue. If he could improve in that area no doubt he would be drafted even earlier. Also he can get beat by receivers who win with quickness and route running. He isn't as sudden as he needs to be.
4. Cowboys: Jake Butt TE Michigan
Round 4 Jake Butt 6'5″ 250 lbs. The Cowboys TE group aside from Witten are injured, hopefuls, or guys that excel at only one thing. If Dallas is going to be successful, it is going to be up to them to find a suitable replacement. Butt is a physical player able to win by shilding defenders away from the ball, and then delivering hits on contact. He knows how to work through zone, and is a reliable receiver catching the ball while wide open, contested, or double teamed. He is an adequate yet not great blocker. He needs work on his blocking, because while solid, gets in trouble due to lack of technique and isn't too strong. Tore his ACL in a championship game and this isn't the first time, he tore his ACL in his sophomore season. One torn ACL is ok, but two brings up concerns. As a 4th rounder it's more than worth it.
WAIT! THIS DRAFT CONTINUES. FLIP THE PAGE BELOW!
Pages: 1 2