2017 NFC East Mock Draft
Updated: November 23, 2016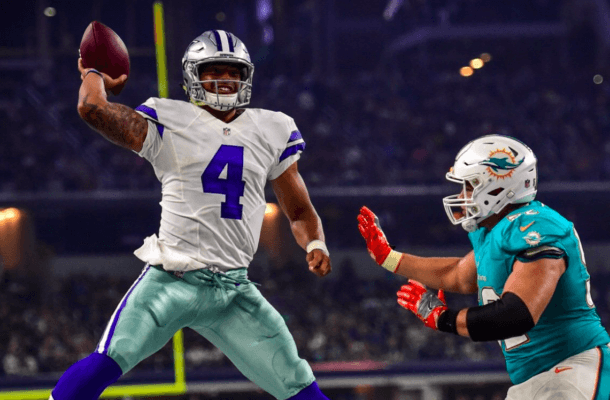 The NFC has finally caught up with the rest of the NFL and is now one of the elite conferences in late 2016. That's right. The Cowboys are the NFL's best team at 9-1, the Giants are 7-3, and the Washington Redskins are right there at 6-3.
This was a division that was once laughed at but some key free agent decisions and NFL draft additions have helped these teams make the leap to the top of the league. Dallas has a whole new rookie backfield, Washington signed an elite corner, and New York has one of the best young defensive backfields in football.
Who will help these teams take Lombardi's home in the future? Cowboysfan1993 has brought us a great new mock for the whole NFC east going forward. Check it out below.
PHILADELPHIA EAGLES 2017 NFL MocK:

1. Eagles: Dan Feeney OG Indiana
Round 1 The Eagles look to have found their franchise QB in Wentz, but unfortunately other than the defensive front, the Eagles lack talent. They don't have a single WR that is relaible, their O line is a mess, and their RB are average if that. The Eagles could go WR first, but ultimately protecting Wentz is top priority. Yes OT is the best route to go for value, but Dan Feeney is the best O lineman in this class. Wentz can escape pressure from the outside, but every QB crumbles if the pressure comes right at them. Feeney is a good 6'4″ 310 mauler. He can open holes in the run game and keep defenders off of Wentz. He plays angry, but controlled.
2. Eagles: Evan Engram TE Ole Miss
Round 3 The Eagles do not have a 2nd round pick due to the Wentz trade. They addressed O line in the first, but now it is time to address the receiving positions. Evan Engram is listed as a TE, but is more so an oversized WR than anything. Engram is athletic and is solididly built at 6'3″ 225 lbs. Eagles fans will complain, noting they have two solid TE already, but Engram can play in the slot or outside creating mismatches with CB, S, and LB. He is also an underrated blocker. He is easily a player who can catch between 8-12 passes on Sundays.
3. Eagles: Conor McDermott OT UCLA
Round 4 Did I mention how bad the Eagles O line was. Jason Peters is getting old and is not the same player he once was, and Lane Johnson is unreliable off the field. They need someone who will be on the field more. At 6'8″ McDermott has the size to match any DE. He isn't the best player, but he can get the job done.
FLIP THE PAGE BELOW FOR THE NEXT NFC EAST TEAM