Why JJ Watt's Injury May Cause Him to Retire
Updated: September 29, 2016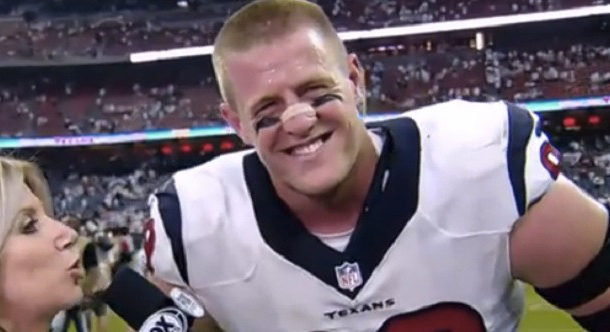 JJ Watt suffered a back injury earlier this year and was in the process of rehab during the summer. While Watt trained hard, he worked hard to be cleared for the Texans' week 1 contest vs. the Bears and looking back it may have been a mistake.
Watt's back injury has reoccurred and he is now out for the season:

Texans' Pro Bowl DE J.J. Watt underwent back surgery today and it is expected to be a season-ending procedure, per league source.

— Adam Schefter (@AdamSchefter) September 30, 2016
Could this be the end of Watt's career? Going into his eighth season Watt has made it clear that he won't play football forever. He has a very large fanbase outside of the game due to his squeaky clean image and could easily get into mainstream entertainment or politics.
Sometimes the bright lights call these guys outside the league and I would not be surprised if Watt played one more season and walked away. Remember where you heard it first.