University of Kansas' Ballerific Men's Basketball Dorms [Video]
Updated: September 28, 2016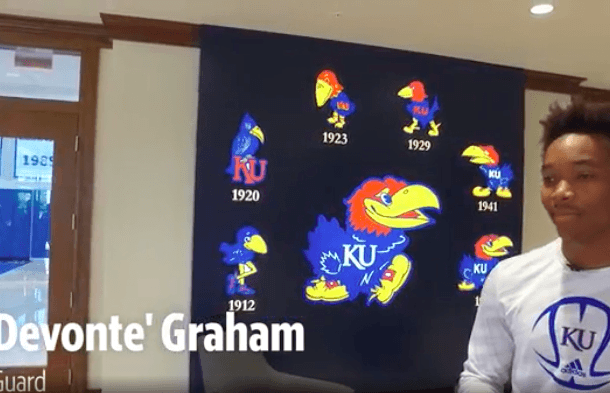 The University of Kansas has had a lot of success over the years. With the success of the men's basketball program comes a lot of money, and apparently a lot of perks for the players as well.
Without getting into the "players must be paid" argument, I will say that McCarthy Hall is pretty dope. The players look like they're having a good time in this ballerific residence hall.
All I know is this definitely beats the dorms I had to stay at in college.
Check out McCarthy Hall Below:
Kansas basketball players Devonte' Graham and Landen Lucas lead a tour of McCarthy Hall, the on-campus housing facility where the Jayhawks' basketball players live. It's complete with a half-court basketball facility, media room, multipurpose room, balcony, game room and barbershop.
Monty Davis and Rich SuggThe Kansas City Star

Read more here: http://www.kansascity.com/sports/college/big-12/university-of-kansas/ku-basketball-photos-videos/article104314006.html#storylink=cpy