Notre Dame Player NOT Shot after Punching & Slamming Cop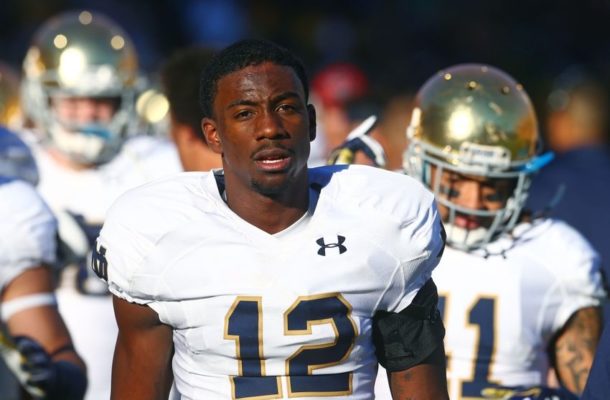 With all that is going on with law enforcement in this country, it is still amazing that our young men and women out here still choose to instigate incidents with the police. I don't have to repeat anything anyone else has wrote before. It is just a different ball game in these streets today.
Notre Dame CB Devin Butler decided to test his luck with the cops after getting into an incident with the cops on Saturday morning.
The cop alleges he was punched and slammed by the player which by the way is a felony charge:
South Bend police spokesman Lt. Joe Galea said that after officers broke up a fight inside the bar they saw two women fighting outside when Butler allegedly shoved one of the women. Butler was agitated and when officers told him to back away he allegedly pushed the officers and then attacked one of them.

The affidavit says Butler tackled an officer to the ground, punched him several times in the side and stomach and pulled off his duty belt.

"He shouted profanities at the officers and started swinging his fist," Galea said of Butler.
Looks like Butler's collegiate career is over.