Washington Redskins Early 2017 NFL Mock Draft IV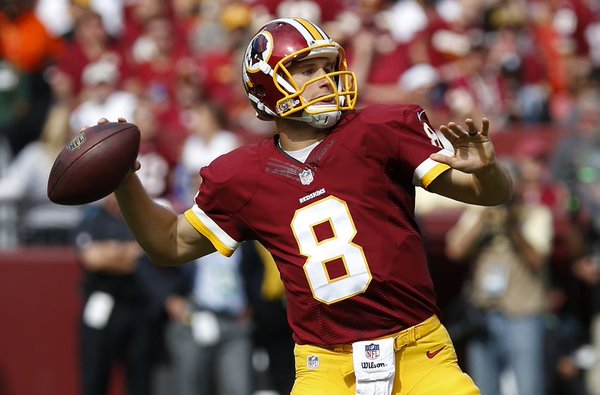 The season is almost upon us. With approximately 50 days until the kickoff of the season, fans are anticipating the 2016 season. Especially in DC where they have tendered QB Kirk Cousins with a one year franchise deal. Is he the real deal? We'll see.
Regardless, the Redskins will need help going forward building this team. Who will they take in the 2017 NFL Draft? Draftp has the answers. (Want to make your own draft? Join the community.)
Check out his 2017 Redskins Mock Draft Below:

In this mock draft I'm looking to add some quality depth on both lines and add some more weapons on offense while still bolstering the linebacking corps and the secondary too. Team needs; DL, OL, WR, FS, ILB, OLB
1. Redskins: Malik McDowell DT Michigan State

Rd. 1, Pick 22. The Redskins select DT/DE Malik McDowell 6-6, 280 lbs. McDowell is a good fit for the Redskins at DE. He offers great size and length for the position and is a solid pass rusher. Needs to add size and stength so he doesn't get pushed off the ball on running plays.
2. Redskins: Jehu Chesson WR Michigan

Rd. 2, Pick 54. The Redskins select WR Jehu Chesson 6-3, 200 lbs. The Redskins have an obvious need at WR, Chesson has a nice combination of size and speed. Could develop into a solid receiver.
3. Redskins: Dan Voltz C Wisconsin

Rd. 3, Pick 86. The Redskins select C Dan Voltz 6-3, 302 lbs. Voltz is a solid lineman that should be an upgrade for the Skins.
4. Redskins: Vince Biegel OLB Wisconsin

Rd. 4, Pick 117. The Redskins select OLB Vince Biegel 6-4, 246 lbs. Biegel is a team leader an a blue collar guy. Can play inside or outside, has a solid pass rush and covers well. Reminds me of a slightly smaller Ryan Kerrigan.
5. Redskins: Christian Tago ILB San Jose State

Rd. 4, Pick 125. The Redskins select ILB Christian Tago 6-0, 238 lbs. The Redskins will fall in love with the nonstop effort Tago brings on every play. Never ending motor, solid in coverage, solid in run support. Reads and reacts quickly.
WAIT! This Draft Continues
FLIP THE PAGE FOR THE REST!!
More picks after the jump.
Pages: 1 2