Gilbert Arenas Completely Disrespects Swaggy P's Home [Video]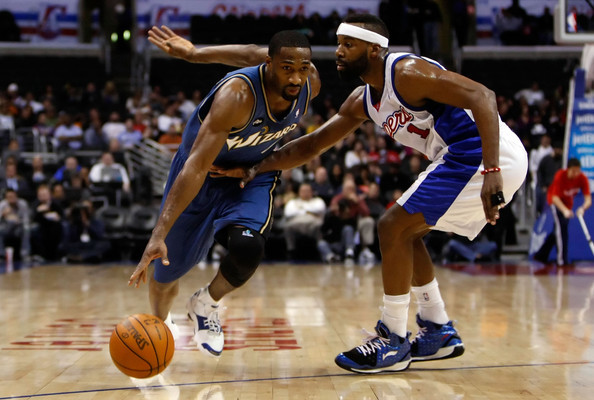 I don't even the last time I've seen Gilbert Arenas in the NBA. Anyways, a viral video has emerged from Snapchat of Gil taking time to console his buddy and former Wizards teammate Swaggy P (Nick Young) now of the Lakers. You would think that in a time where Swaggy is heartbroken that Gil would show some compassion. Instead, Gilbert completely disrespects Swaggy's home and his son.
Check out the video below:
Note to self: Never invite Gilbert Arenas to your crib. Unless it's to make room for the IG b*****s.