Gilbert Arenas Admits to Scamming Strip Clubs on Instagram
Updated: January 29, 2016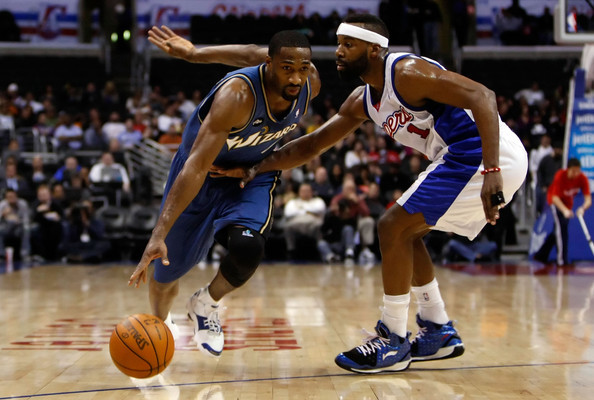 The legend of Gilbert Arenas just continues to grow by the IG post. At this point Gilbert is a mythical being who only shows up in Instagram comments or on Twitter in 140 characters or less.
In his latest fiasco, Gil detailed how he scams strip clubs who invite him to appear.
Basically, he get a large amount of money out via his credit card. Then he gets a teammate to sign for the charge instead of him. They throw half of the money and sneak the other half to the car. Gil calls the credit card company and denies he was at the strip club. He gets all his money back and posts on IG about it.
Oh what a time to be alive.

Gilbert's "how to scam the strip club" outline below: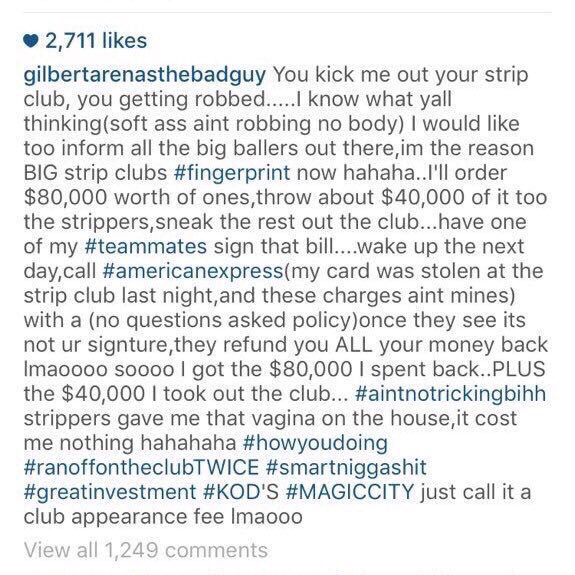 Twitter reflects on the legend of Gilbert Arenas: