Shaq Comes Out to Desiigner's "Panda" at Wrestlemania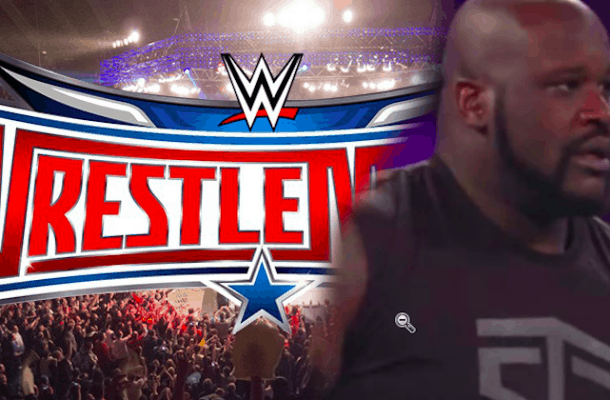 The WWE is hosting it's yearly Wrestlemania event in Dallas, Texas. The event is always star studded filled with surprises at every corner.
Needless to say, no one expected to see NBA legend SHAQ enter the ring– and wrestle!
I don't even know what else to tell you. Shaq came out unexpectedly to Desiigner's "Panda" (later remixed as Kanye West's "Father Stretch My Hands Pt. 2.")
Click below to see Shaq make his entrance:
It's @NBA great @SHAQ as the final entrant in the #AndreMemorial Battle Royal!! #WrestleMania https://t.co/EkdUvzLXGr

— WWE (@WWE) April 4, 2016
The last thing you expect to hear at Wrestlemania is "I got broads in Atlanta" blasting through the speakers to 100,000+ fans in the crowd. I hope Desiigner got a nice fat check for this. You can't even hate on him anymore, the kid's winning at life.
For the record Shaq lost when the rest of the WWE superstars ganged up on him and threw him out the match.
#PANDA