DeAndre Jordan Cusses Lance Out at the Free Throw Line [Video]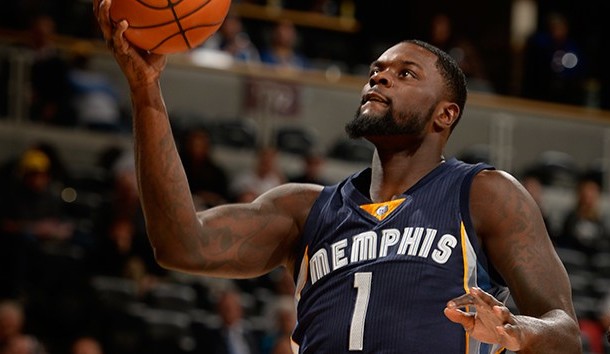 DeAndre Jordan has never been one to hold his tongue. One of the more loquacious athletes in the league, DJ never has a problem letting you know when he's styling on you.
Lance Stephenson is one of the more enigmatic athletes in all of sports. The guy lives in a world where the rules only make sense to him. You can never predict what a Lance team is going to look like chemistry wise, because you can never predict which Lane you're getting.
That's probably why the Clippers decided to trade Lance for Jeff Green a few weeks ago. Ever since Lance has started balling again on a depleted Memphis team and the Clippers don't miss him.
Check out the video below of former teammate DeAndre Jordan giving Lance that verbal work:

"Shut up. Shut yo punk a$$ up.
Shut yo punk a$$ up and shoot the ball.
You hit a couple layups and talk sh!t. Stop talking $h!t!"